THE IDEA WAS BORN OUT OF
A SIMPLE QUESTION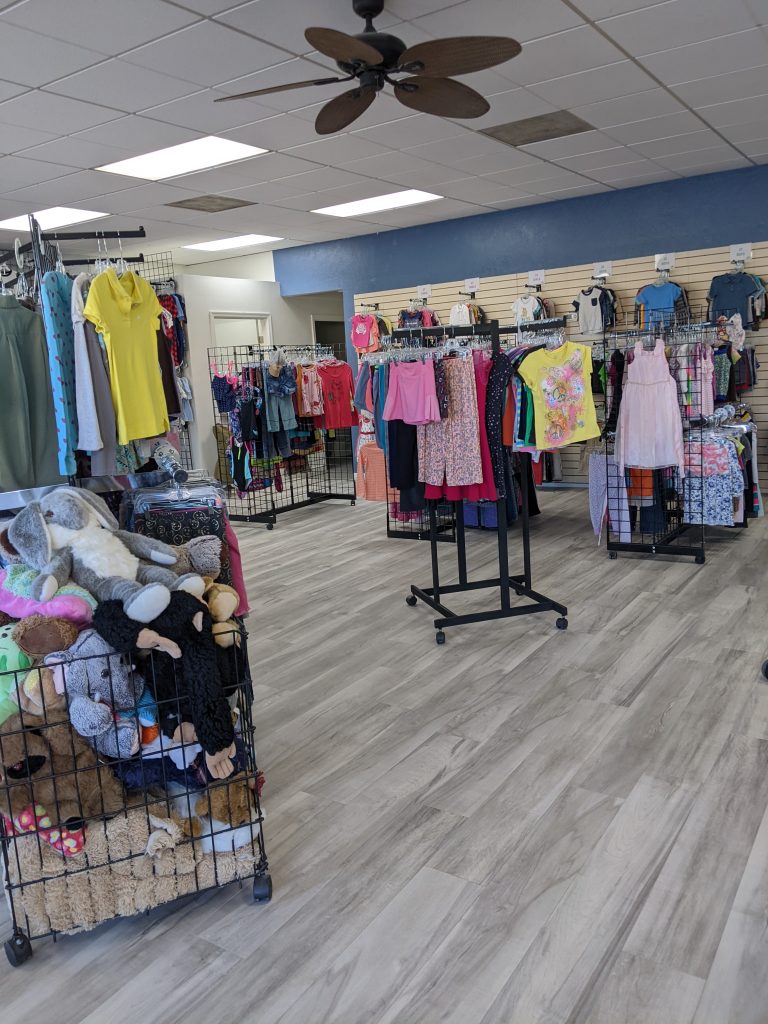 It all began in the summer of 2013…
…The missions council of Desert Grace Community Church of the Nazarene was looking for an opportunity to make a difference. The council members were asking "How can we meet a need that no one else is currently meeting?" There were many wonderful, established agencies for so many great purposes … yet there must be some unmet need that the church could fill.
At the time, Rev. Clint Augustyn had just become the church's lead pastor. He and his wife had received their first foster care license five years earlier and knew many of the challenges foster families faced – one of them being finding clothing and basic needs for children in care.
The missions council began dreaming of a place where foster families would be able to access the basic clothing and emergency needs for children in care. The place they envisioned would resemble more a children's boutique than a utilitarian closet. It would be a place where foster kids would feel special and have choices designed just for them.
Soon the founders, Karen Liles, Amy Medieros, and Pastor Clint began transforming an unused room on the church campus into what is now known as Jessie's Closet, named after Jessie Hall…
…Jessie was a leader in the missions council at Desert Grace for many years and had moved away. The "closet" that would bear her name was receiving fresh paint in kid-friendly colors, new store fixtures, and the first donated clothing.
Jessie's Closet finally made its debut in the Fall. Some basic rules had been put in place: all of the donated items to be offered would have to be nearly perfect. Socks and underwear would have to be brand-new. Any used clothing was washed, inspected, and ironed so that you could hardly tell the difference between brand-new items and those which had been worn before.
At the time it opened, Jessie's Closet had a very limited supply of clothing. The team also offered what they called "MyBags", a hand-made bag filled with age-appropriate basic hygiene items as well as a toy that were for foster children to keep with them wherever they may go. The idea was that this would allow for a foster parent to spend the first 24 hours comforting the child rather than running around gathering supplies.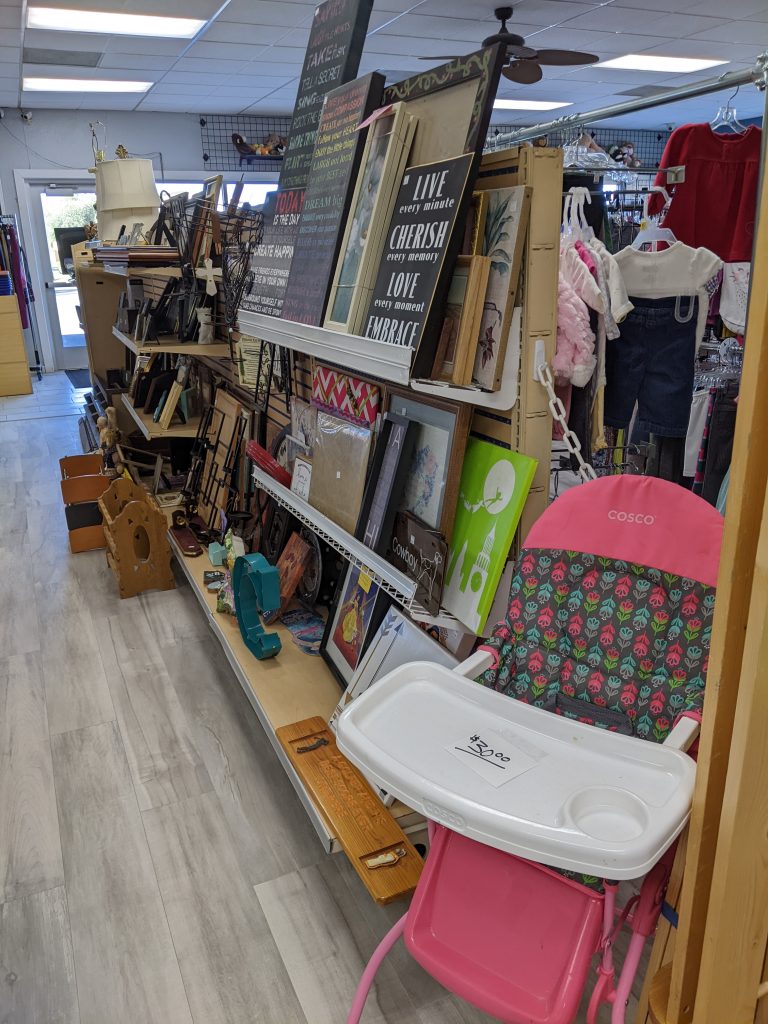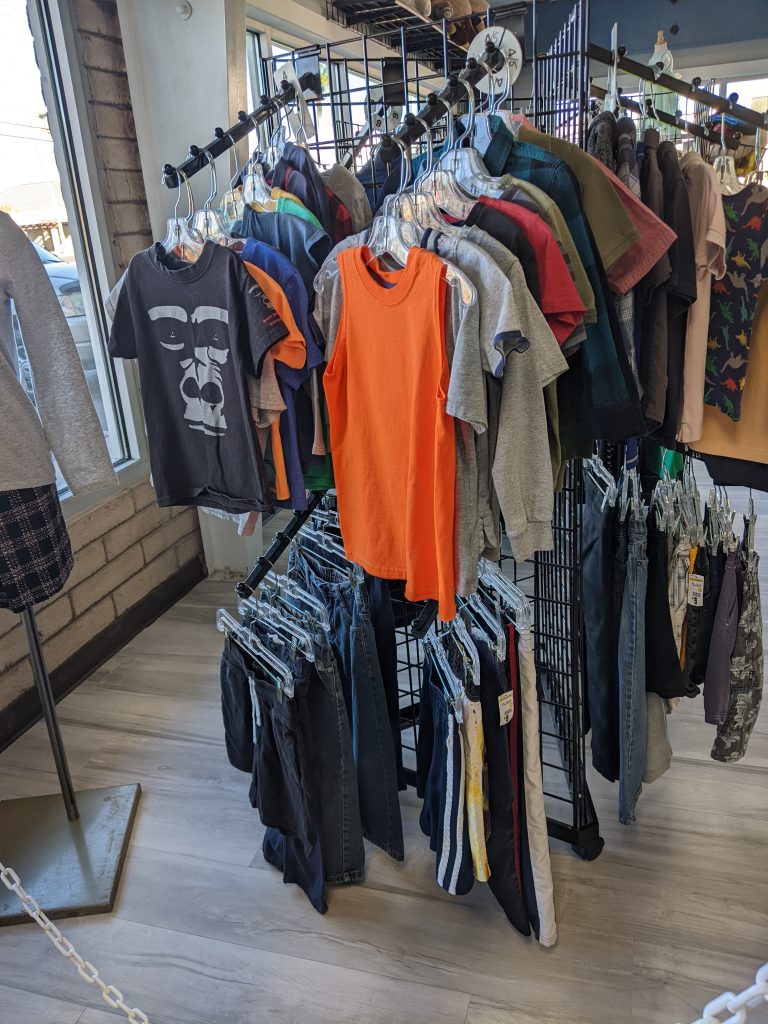 The original closet had very limited hours and attracted only a portion of Yuma's foster families…
…Over time, new services were added – the availability of diapers, car seats, and other basic needs when available. The team wanted to meet even more needs and serve even more families.
In the summer of 2017, just four years after the idea was initially developed, the closet underwent a major transformation. Desert Grace formed a new, separate 501(c)3 nonprofit corporation that was given the name "Jessie's Closet Foster Child Resource Center." Plans were made to expand and move the closet to the center of town.
In February 2018, the Closet moved into its new location on Avenue A – the former Green Valley Pool and Patio store. With a significantly larger space, even more clothing could be displayed. Also, this meant significantly higher expenses with rent, utilities,and other costs that were previously covered as part of the church campus. To help raise funds to cover the costs, a thrift store named "Jessie's Treasures" was added and
opened with the newly expanded Closet.
In 2021, the facility received a major facelift inside and out – and what may seem like a very small thing became very special: Jessie's Closet had its very first dedicated changing room for foster kids trying on clothes!
The restroom was renovated and a washer and dryer were installed to help process clothing on-site. Rooms opened up and expanded the available space. The Center was able to hire some assistants to expand its hours and improve service to our most important clients: our foster families.
Jessie's Closet Foster Child Resource Center and Jessie's Treasures serves the Yuma community with plans to continue to improve the lives of foster families and children. Only God knows where things will go from here!