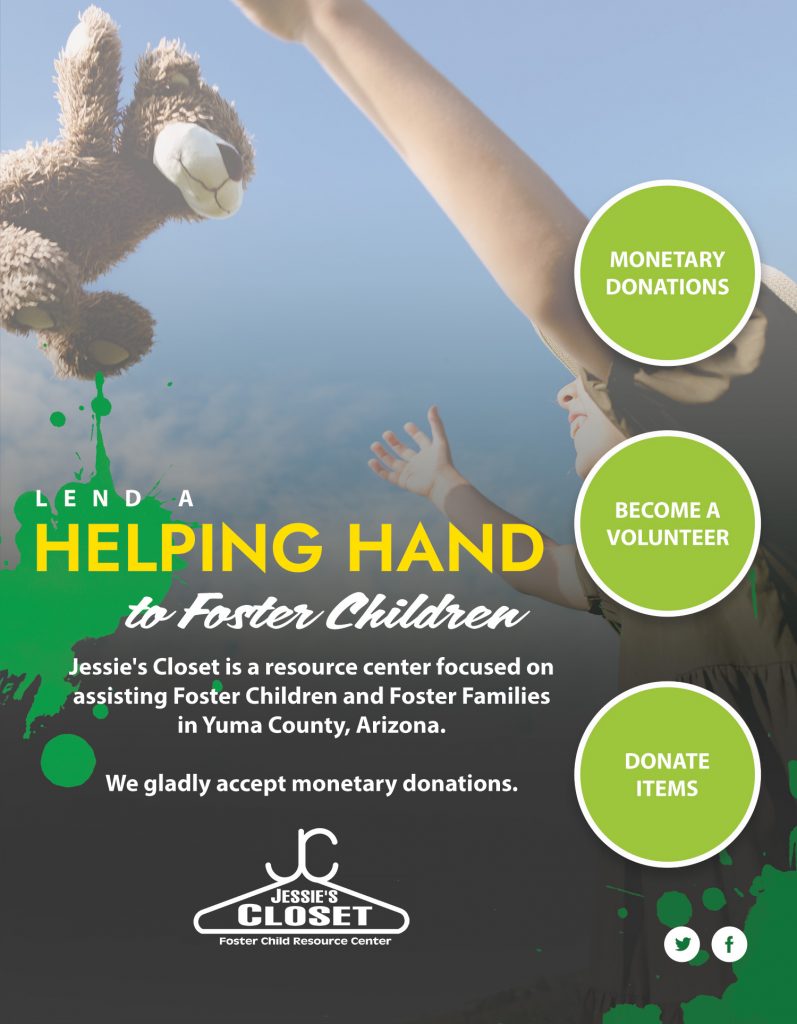 THANK YOU FOR YOUR WILLINGNESS TO ASSIST US WITH DONATED ITEMS TO HELP FOSTER CHILDREN! DONATIONS ARE ACCEPTED AT OUR CENTER DURING THE STORE'S OPEN HOURS.
Please, read this guide before filling out or downloading a donation form.
Some of the most sought-after donations include:
Brand-New Children's Clothing & Shoes (These are used for foster children only!)
Brand-New Socks & Underwear (For foster kids)
Diapers (Generally, unopened packages are used for foster families, opened packages may be sold at Jessie's Treasures.)
Furniture (Beds, dressers, cribs, sofas, tables, etc. in good condition)
Men's Clothing (Most men wear things to the point of rags, so we do not receive much!)
Small Appliances (Toaster/toaster ovens, bread makers, mixers, etc.)
Holiday Decor (This is a category that sells very well!)
That's not all! These items are very valuable to us:
Kid's Clothing (Gently used clothing that can be used either in the Closet or sold)
Women's Clothing (Generally the top-selling category at Jessie's Treasures!)
Shoes (Adults and kids: gently used with lots of life still in them)
Bedding and Linens (Comforters, bedspreads, sheet sets, curtains, etc.)
Cookware/Dishes/Utensils (Especially pots and pans and kitchen gadgets)
Bicycles, Games, and Toys (In good working order, please! Puzzles with all the pieces!)
Home Décor (Knick-knacks, collectibles, wall hangings)
Some Electronics (Digital cameras, GPS units, Video Games, if they're in good working order)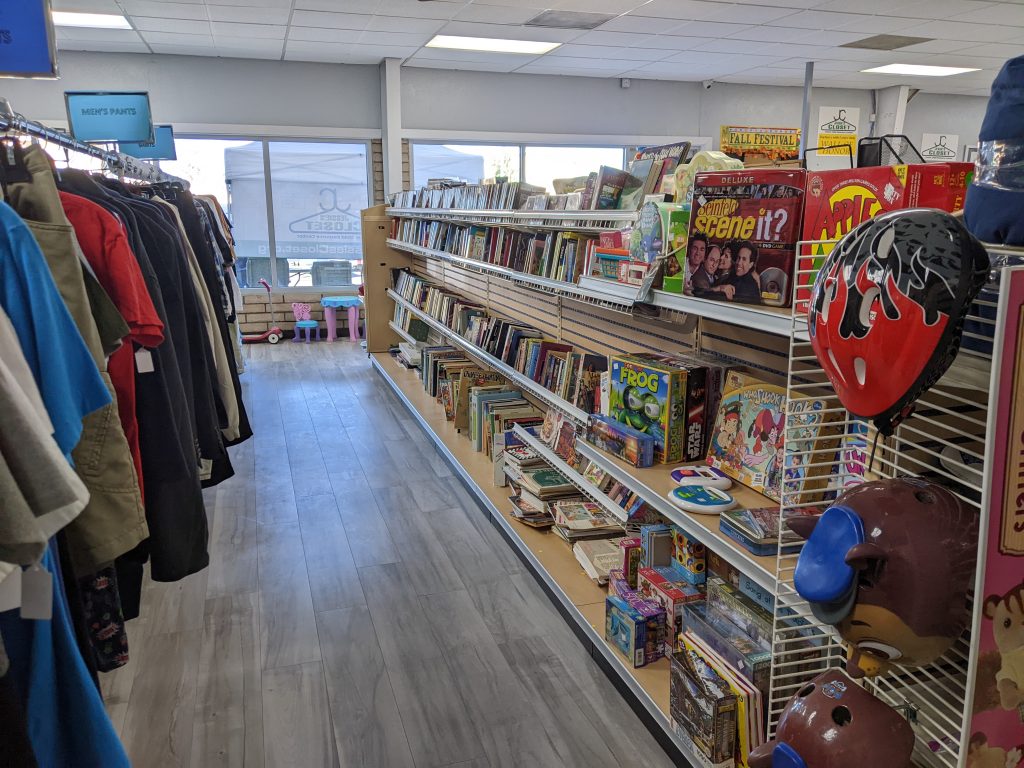 We would love to accept your donation of vehicles, and other non-cash items but you must make an appointment so that we can provide you the best possible experience as you make a difference in the life of a foster child!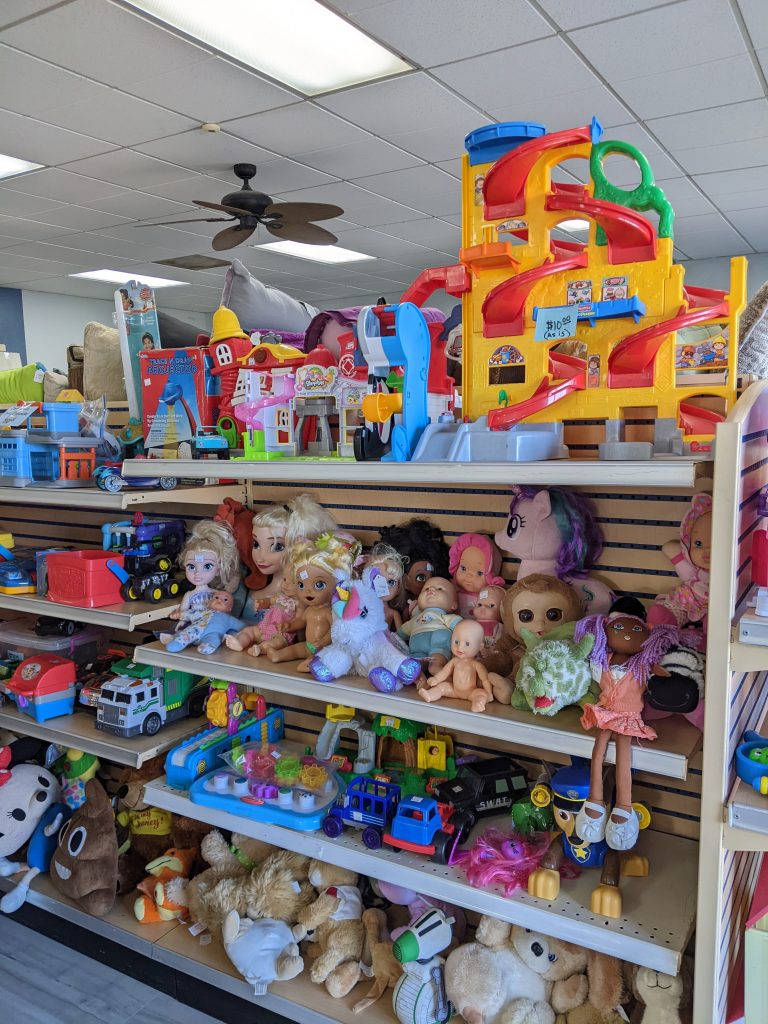 There are a few things we cannot accept:
Older, tube-type televisions
Torn, stained, or worn mattresses
PLEASE! If you would not use the item yourself then we wouldn't give it to a foster kid or sell it at Jessie's Treasures. Please help save us the expense of throwing away broken, tattered, useless items.
Your donation becomes the property of Jessie's Closet Foster Child Resource Center once you have given it. We do not accept donations that have stipulations attached and we cannot tell you what we accomplished with your specific item.
All donations are subject to final acceptance by our staff. If you have any questions, please ask to see the store director
At this time, we have limited availability to pick up larger donations. Please contact the Center at (928) 769-4004 for more information.
We are not able to do entire house clean-outs or provide pick-up of garage sale remnants.
Thank you for your generosity. Without you and your donations, Jessie's Closet would not be able to help our local community's Foster Families. 
Please, fill out the form below to track your item donations online or print out the donation form we have available for download.